I'm a terrible blogger, but here's something that's been floating around many of the horse blogs I read. Actually stolen from Haiku Farm!
1.   Why horses? Why not a sane sport, like soccer or softball or curling?
There are so many facets to this answer, starting with "it's in the blood" and constant early exposure thanks to my mom, and the enduring love of dirt encrusted fingernails, hay in the bra, slobbered covered shirt and miles in the saddle.
No stirrup November!
2.    What was your riding "career" like as a kid?
A bit scattershot, I did some horse camps, 4-H, but couldn't keep my grades up or focused enough in the noise of high school sports. I'm making more of an effort with my kid though!
Be still my heart!
3.   If you could go back to your past and buy ONE horse, which would it be?  
I don't think I actually would. There was one spookily smart, shark fin withered Arab I worked with at the summer camp I taught at during college, but I wasn't and still am not ready for the huge responsibility and financial burden of a whole horse. A kid, house, dog and husband is enough!
4.  What disciplines have you participated in?
Key word there is "participate" not "competed." That list is thankfully wide and varied, though it could always be wider! I've driven every type of horse and hitch from a single Belgian to four in hand Fjords, driven carriages on Mackinaw Island, trotted a giant Appy down an endurance trail, dabbled in jumping, taught basic English and Western, and worked horses from ponies to drafts in the woods and the fields.
Bobby and Tucker, the best team ever (not biased of course!)
5.   What disciplines do you want to participate in some day?
This next year will be about trying different things with Raymond, trail obstacles, some cow work, mounted archery…I want to dabble and try new things!
6.   Have you ever bought a horse at auction or from a rescue?
Nope! That's a project I don't see myself well set up for for years, if at all.
7.   What was your FIRST favorite horse breed – the one you loved most as a kid?
The kind that talks to you in your head and convinces you to be a better version of yourself just by virtue of being super magical and blue eyed.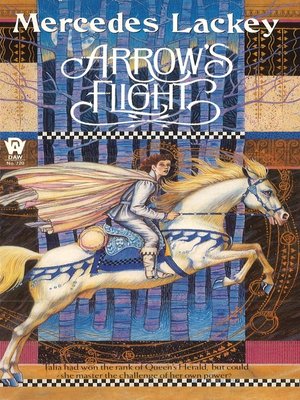 8.    If you could live and ride in any country in the world, where would it be?
Money not being on object, both Australia and New Zealand. Gorgeous mountains, bays, deep back country, different wilderness and wildlife (brumbies!), and overall a lot less people!
9.    Do you have any horse-related regrets?
Mostly I wish I'd had more time with them as a kid. My parents did tell me if my grades were high enough, they'd keep driving me out the barn for 4H, and I might have if I'd been involved with OHSET or something a little more exciting than plodding around a ring on a wet Oregon winter's day, but as a kid I couldn't see that!
10.  If you could ride with any trainer in the world, ASIDE from your current trainer, who would it be?
I'd take a bit from everybody, but I'd love to go back and take a lot more lessons from the old farm owner I worked with in college at Briar Hill Farm; she's doing mounted archery with her Fjords and Dales now and she's an amazing lady all around!
Fjord mare named Dasha (if I remember right), the first horse I was allowed to train to drive at Marcy's farm
11.  What is one item on your horse-related bucket list?  
Riding in every state and Canadian province.
Much more of this!
12.  If you were never able to ride again, would you still have horses?
Yes! My time in college exposed me to a lot of different things you can do with horses. I once met a 75 year old Mainer from the backwoods with Parkinson's still working Percherons in the sugar bush. I may be a lot slower but I'd still have them!
13.  What is your "biggest fantasy" riding goal?
14.  What horse do you feel like has taught you the most?  
They've all taught me so much (what horse person can't say that?
I would say Pete the Belgian logging horse overall; he really taught me to take a deep breath and really listen to what they say, especially when they know the job better than you!
Tucker on the left, Pete on the right at my alma mater, Sterling College in Vermont
15.  If you could change one thing about your current horse/riding situation, what would it be?

I wish the barn I lease Raymond at was just a little closer! If I go out now, I'm going to ride, not just "hang out" and I do miss that critical part.
Kade set up these obstacles for me all by himself!
16.  If you could compete at any horse show/venue in your home country, where would it be?

I wouldn't. Competitor at this point I'm not! But my overall goal is to ride in every state, and I've only ticked off….9 so far!
17.  If you could attend any competition in the world as a spectator, what would be your top choice?
Again, not huge into competitions, but probably the Vermont 100, how did I miss that ride when I lived in Vermont for five years???

18.  Have you ever thought about quitting horses?
Nope. My life is an ongoing, never ending scheme to spend as much time with them as possible.
Jokker the giantest and goofiest Appy ever! No horse makes me laugh like he does, though Raymond comes closer every ride!
19.  If you could snap your fingers and change one thing about the horse industry, what would it be?

Take away money prizes for all events.There, I fixed it.

(That was Aarene's answer and it cannot be improved upon).
20.  What's the dumbest horse-related thing you've done that actually turned out pretty well?

Watching a winter woolly, slightly bug eyed, shark fin withered Arab hop and spin off the trailer with 20 other camp horses just off their winter range in Nevada a week before campers showed up and picking him to be my partner for the summer. He turned out to be the smartest horse of the bunch, and when we rode drag for the trail rides no one could keep the fat, hungry ponies going like he could!
21.  As you get older, what are you becoming more and more afraid of?
Gravity sucks but it's not the worst thing yet. As someone who catch rides and leases, I'm most afraid of loosing someone else's horse in the wild or broad lands where I ride most of the time.
Funny story, it did almost happen on the PCT this summer. I was riding Raymond bareback at the trot and slid off in slow mo (more core strength needed damnit!) and he started heading back to camp without me (there's a nightmare vision right there!)
Luckily, I had a carrot in my pocket and Raymond never turns up a treat. I snapped it in half when he was about 50 yards from me, he heard it and did the fastest U-turn ever!
About half a mile before Carrot gate!
22.  What horse-related book impacted you the most?
23.  What personality trait do you value most in a horse and which do you dislike the most?
Uncontrolled speed is my least favorite right now; I don't mind speed (Raymond has the huge Quarter horse acceleration that makes me whoop like a cowgirl every time!) but it's nice to be able to direct it at will.
I love a horse that knows his job (whatever it happens to be) and doesn't get ruffled easily.
More core strength+shorter stirrups=enjoyable rides versus scary ones!
24.  What do you love most about your discipline?  
Miles in the saddle! Seeing beautiful scenery you otherwise might not, and building that critical, awesome relationship over long hours moving down the trail.
25.  What are you focused on improving the most, at the moment?

Myself, always myself. The depths of winter are sprinting closer, so it's a good time for No Stirrup November (my goal is to be able to canter without them!) and more strength workouts, since that's what's really holding me back currently.
Okay, everybody else, it's your turn!  

Copy the questions, paste in your own answers, and ping me so I know where to look.  Wheee!